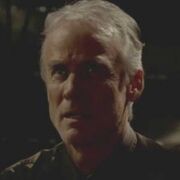 Christian Shephard was Jack's father and a surgeon who liked to get drunk and pretend that he knows everybody on the Island, a thing he didn't stop doing after he died, even going so far as kidnapping his daughter Claire, with whom he lives in a old creepy cabin which he stole from Jacob, who stole it from Horace Goodspeed.
Ad blocker interference detected!
Wikia is a free-to-use site that makes money from advertising. We have a modified experience for viewers using ad blockers

Wikia is not accessible if you've made further modifications. Remove the custom ad blocker rule(s) and the page will load as expected.